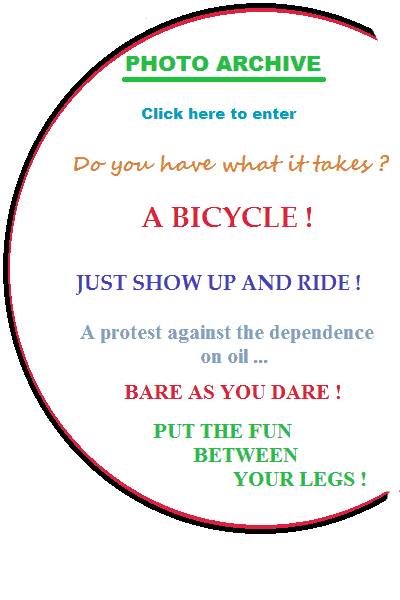 JUST SHOW UP AND RIDE

The World Naked Bike Ride is global protest against oil dependency and urban pollution, promoting greater cycling safety on our roads, and encouraging body freedom for everyone. This site visually describes the environmental awareness event. You are encouraged to join this legal ride. There is no cost, no registration, no cost to the taxpayer, no corporate sponsors and best of all it originated in Vancouver, Canada, and now occurs in over 80 cities world wide.
You can wear your clothes if you want.